Dakota Needles Climber
|
home

Other Places and Adventures
GRAND TETON WINTER ASCENT Jackson Hole, Wyoming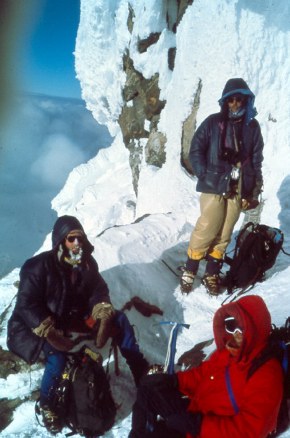 Below the summit of a winter ascent The Grand Teton's Summit in Winter
of the Grand Teton
WIND RIVER TRAVERSE Wind River Mountains, Wyoming
This was a 18 day ski traverse of the Continental Divide as it wanders through the northern Wind River Mountains. We skied to the Continental Glacier to meet with the Divide.The turned South, did a winter ascent of Gannett Peak. Up and over Dinwoody Pass into the Titcomb Basin then exited by Elkhart Park. Did this with my two friends Bob Monet of Boulder and Mark DeVries of Lead, South Dakota, Cody, Wyoming or could it be Alaska ( who knows where he is from).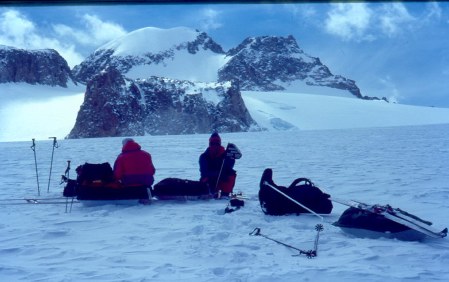 On the Gannett Glacier below Gannett Peak in Wyoming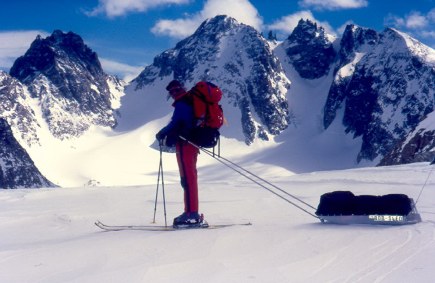 Looking over to Warren Peak and Elsie Col across the Diwoody Glacier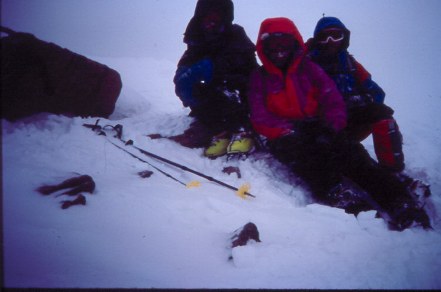 On the Summit of Gannett Peak while it was storming
HAUTE ROUTE France & Switzerland
Skied the Haute Route with several good friends Mark and Jane Laub from Minnesota, Smiler Culberson from Great Britain. We then were met by Smiler's brother Barry and a friend of his from Germany.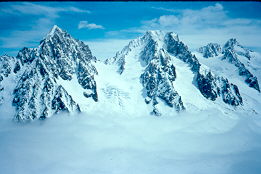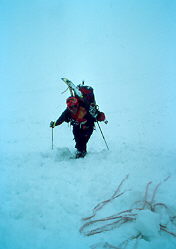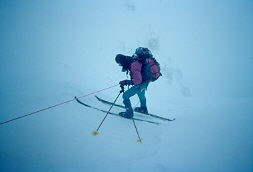 RED ROCKS Las Vegas , Nevada
Climbing with good friends Bob Monet from Boulder and Bruce Junek from Rapid City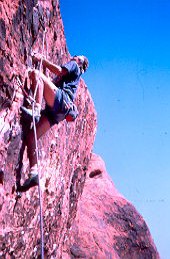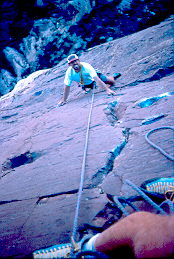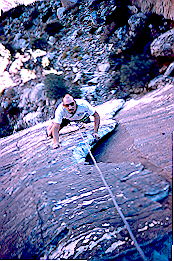 CODY ICE Cody, Wyoming
Climbing ice on the South fork of the Shoshone with Bob Monet