Dakota Needles Climber
|
home

Mount Rushmore National Memorial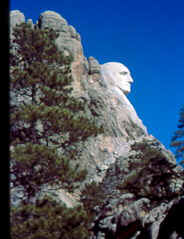 Mount Rushmore has become a very popular local area, mainly due to its climbing style. This area offers several areas that have well protected sport routes. It is not limited to only sport routes for it also has some fine traditional routes as well.
Some of the classic routes at Rushmore are Stardancer, Skywalker, Garfield Goes To Washington, Mr. Critical, PB&J, Middle Age Sex, Bubba Cool, Valdez's Overhang just to mention a few.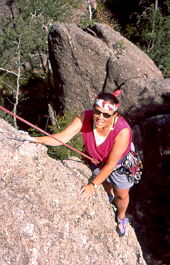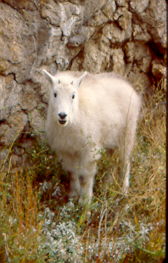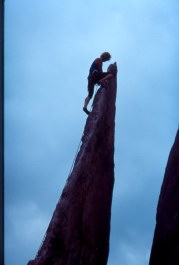 Tammi Archbold on "Shark Bait" / The Next Generation / Mark Strege on "Gossamer"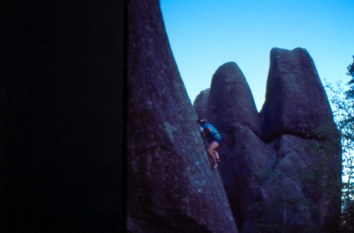 Climbing on "Stardancer"
Check the NEW ROUTE section for some of the latest new additions to the Rushmore Area.